LaBauve Golf at Talking Stick

IT'S YOUR TIME to PLAY "GREAT" GOLF
We all have our own gauge of what "great golf "means to us.   But think about it…No matter how you play now…
Wouldn't it be awesome to take 5 shots of your score?
It would feel GREAT!!!!
That's our mission at LaBauve Golf.
Together we will help you build an efficient swing.You'll find the perfect "golf playground" for improvement with us at Talking Stick.Experience speed training to maximize your distance and enhance your natural athletic motion.Walk away with a more dependable short game and the ability to make the putts you should make.Get command of your wedges.Have more fun playing smarter and scoring lower on the course.
YOU CAN BE THE CREATIVE, CONFIDENT GOLFER YOU'VE ALWAYS WANTED TO BE.
To get your "Go To Game Plan" to play great golf and to schedule lessons, contact Mike and Sandy directly…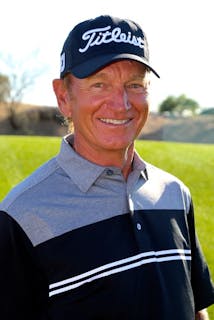 Meet Mike LaBauve
Director of LaBauve Golf at Talking Stick Golf Club
Mike was first introduced to advance teaching techniques by Jack Lumpkin in 1981 in Pinehurst, NC. He worked as Jack's assistant and became a Director for the Golf Digest schools. He also assisted Hank Haney with the Pinehurst Golf Advantage Schools. Jim Hardy brought Mike to the Phoenix area in 1984 where he became a prominent teacher and player. He was awarded the Player of the Year for the Southwest Section of the PGA and Teacher of the Year numerous times. Since then he has elevated his teaching, helping players at all competitive levels. He is a former college golfer from LSU in Baton Rouge and is driven to see students play better golf.
Accolades
Class A Member of the PGA
Instructor for the Golf Digest Schools 1990-2002
Golf Digest Magazine Top 50 Instructor over 20 years
Golf Magazine Top 100 Teacher over 20 years
Golf Digest Top Teacher in Arizona 2020
Southwest Section Teacher of the Year
Southwest PGA Player of the Year
Featured Speaker at National PGA Teaching & Coaching Summits
Coached numerous competitive players including:
Players on PGA, LPGA, Nationwide, PGA Seniors, and Futures Tours
Winner of 2011 Frys.com Open on the PGA Tour, Bryce Molder
PGA Tour Rookie of the Year: Keith Clearwater, 1987
PGA Tour Come Back Player of the Year: Howard Twitty, 1993
LPGA Tour Come Back Player of the Year: Chris Johnson, 1997
2 USGA Women's Amateur Champions: Grace Park, 1998 & Amanda Blumenhurst, 2008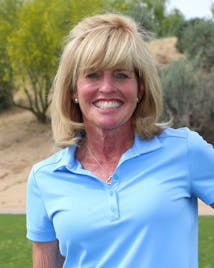 Meet Sandy LaBauve
Co-Director of LaBauve Golf at Talking Stick Golf Club
Sandy has been teaching golf for over 30 years.  Her teaching career has been greatly influenced by the long line of golf professionals in her family including her father, Jack Lumpkin and husband, Mike LaBauve.  In fact the National Golf Foundation named Sandy's family Golf Family of the Year in 2000.  She played college golf at the University of Georgia and authored a book, Shave 10 Strokes in 12 Days
Accolades
Class A Member of the PGA and LPGA
Instructor for Golf Digest Schools 1998-2002
Founder of LPGA*USGA Girls Golf
Golf Magazine Top 100 Teacher over 15 years
Golf Digest Top 50 Female Golf Instructor over 5 years
Top 50 LPGA Instructor in 2020
Golf Digest Top Teacher in Arizona 2020
Dorothy Pease Award for AWGA 2019
Ellen Griffin LPGA National Award 2017
Nancy Lopez LPGA National Award 2017
Inducted into the Arizona Golf Hall of Fame  2010
PGA National Junior Golf Leader Award 
PGA Tour Card Walker Award
Private Lessons available on course and on the west practice tee.
Mike LaBauve
$275. Per hour
3-Pack of Lessons $750
Sandy LaBauve
$175. Per hour
3-Pack of Lessons $450
Semi private:  $35. per person for each additional student.
Other custom group programs available upon request directly through Mike and Sandy.